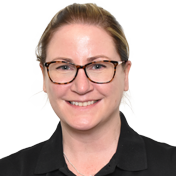 About me
Hi I'm Kate, I am a fully qualified Government Approved Driving Instructor (ADI) and I believe that road safety is paramount.
I became a driving instructor because I wanted a job with real satisfaction and there is nothing better than seeing someone pass their test first time. I was also always being told by friends and work colleagues that I was a friendly, upbeat and fun type of person and that I would be well suited to being a Driving Instructor.
I live in Huddersfield with my partner and have a 19-year-old step daughter studying at Leeds University. I also studied at Leeds University and Graduated in 2001 with a Fashion Degree. I have since been working in sales which led on to a career in Recruitment for 11 years.
Having worked in a consultative account management environment, it has provided me with an excellent grounding for tailoring my pupils' requirements and identifying the best lesson plan or course for them, be it individual 1 or 2 hour lessons, a semi-intensive course or Intensive course. Together we can arrange to book the test in advance depending on their desired timescale, then work towards that, providing them with one on one friendly and professional tuition based on their personality and strengths.
I chose to work with LDC because everybody is different and the LD System allows for flexibility in lessons so that you learn to drive safely at a rate that suits you. I aim to make every lesson enjoyable and as productive as possible. The LD System just helps me to do this more effectively.
I consider myself a very personable and responsible individual experienced in coaching and mentoring people to a high standard. In recruitment, I constantly managed a portfolio of candidates and roles which involved lots of organisation, busy diary management and 'spinning plates!', so I will always do my best to accommodate pupils' enquiries, even if I am already very busy.
Lessons will always be conducted in a calm, friendly and relaxed manner as I firmly believe in making pupils feel at ease during lessons, but most of all believe in making their lessons FUN!
We at LDC aim to help people 'grow' and to be confident future drivers, through developing their individual skills and personalities behind the wheel. LDC's pupils often find this can have a positive effect on them in general as they applied this to other aspects in their life.
I was fortunate to be trained by LDC in the latest adult coaching and training techniques so you can be assured the training I give will be of the highest standard.
Well, I hope this gives you a brief idea about me so please feel free to click here to "Contact me"
Call today on 07932439903 or Email me to find out more
If you have any questions or to book lessons today, feel free to contact me